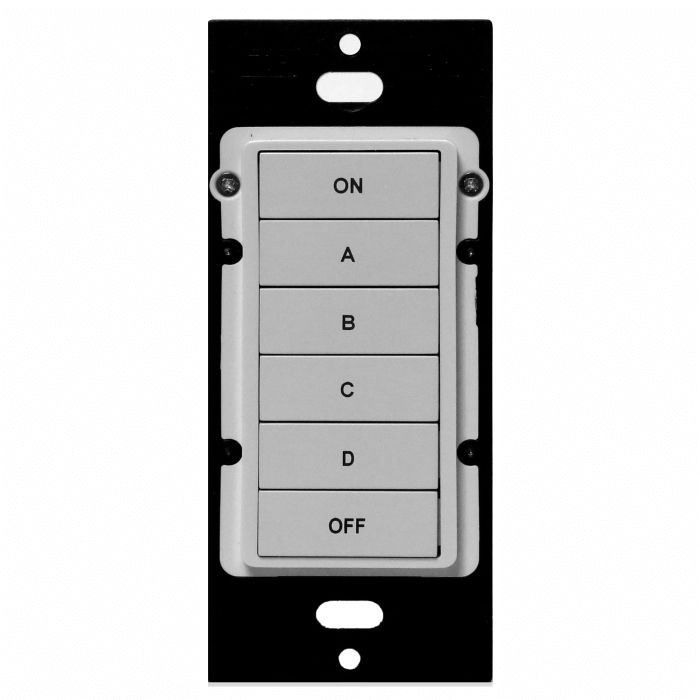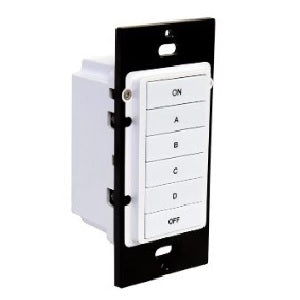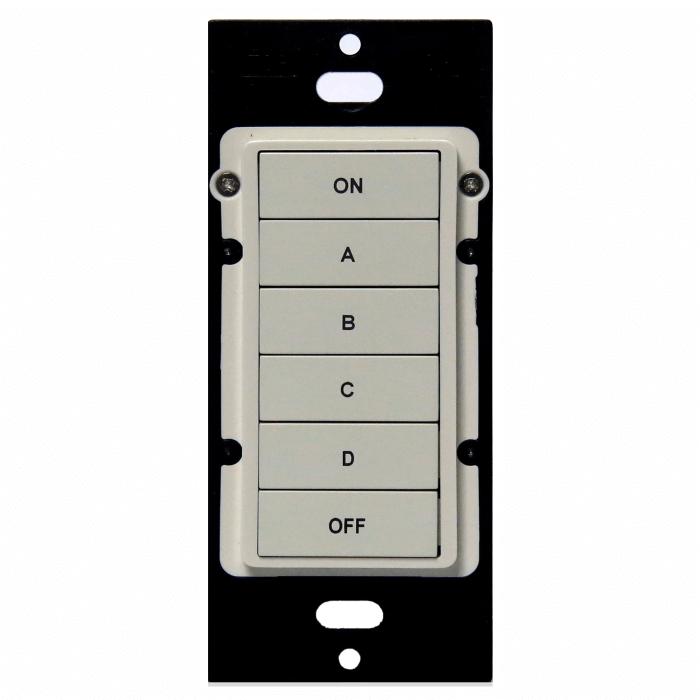 HAI - HLCK6: Keypad Controller, Wall Mount, 6-Button
Ongoing production.  Limited quantities.
Designed for use as a Room Controller with the HAI OMNI. Configured for four room scenes plus ON and OFF. 
Contains HAI firmware and will be recognized by the PC-Access software and HAI OMNI as a HAI product
Like all UPB Products from all manufacturers, can also be configured using the UPB configuration program UPStart
Custom button engraving is available
Available in White, Black, Light Almond
Interested in ordering custom engraved buttons? Read the keypad engraving page for more information.