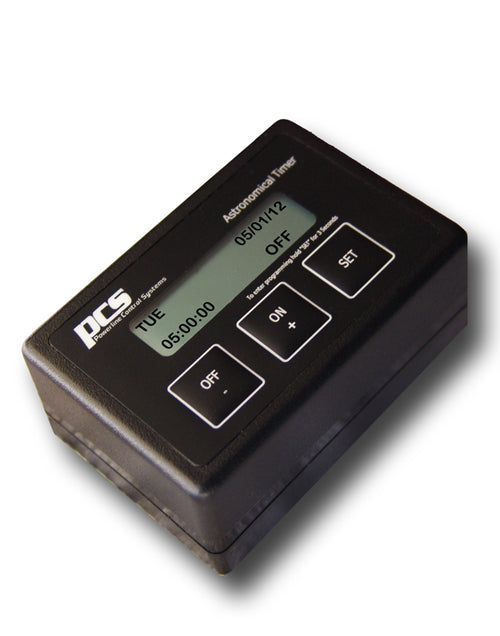 SWX DAT-4 - Digital Astronomical Timer
The SimpleWorx Digital Astronomical Timer features sixteen user programmed on/off settings - shared on four different channels; each can be set for: a specific time of day, sunset or sunrise with an offset (before or after).


The DAT-4 can be linked to as many receivers as necessary. Having four channels allows different devices to be controlled at different times. Each receiver has the ability to link to eight transmitters.

The DAT-4 will also auto-adjust for your locations sunrise/sunset and has an automatic Daylight Saving Time option too. A battery backup ensures your settings are saved if the power goes out.
Sixteen Timer Events:  On or Off Times
4 Channels of control
Event Schedules: Dusk, Dawn ( +/- 75 Min in 15 Min increments) or Specific time
Determines Sunrise and Sunset daily
Adjusts for Daylight Saving Time
5 year battery backup
Each of the channels may have one or more receivers 
Simple installation, plugs into any standard outlet 
Remote On/Off of Linked devices from anywhere in a home
10 year Warranty