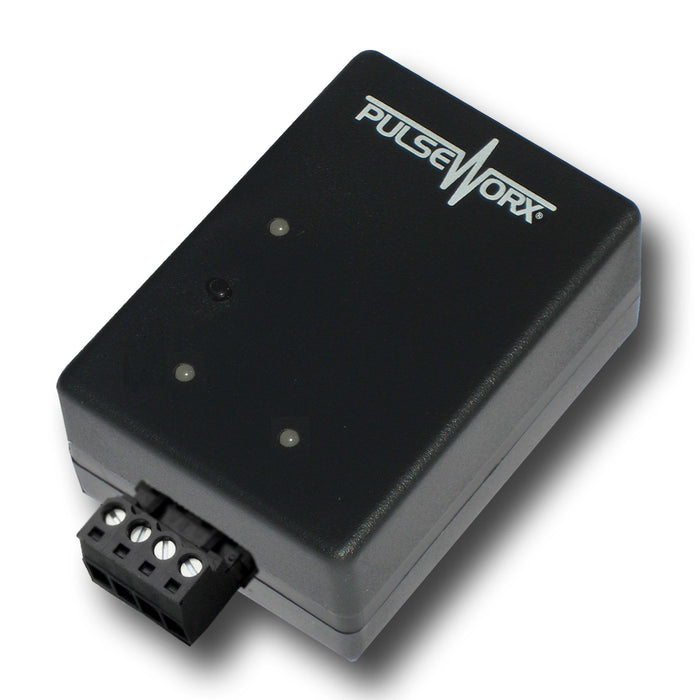 PulseWorx ICM: Input Control Module, 2 Channel, Contact or Voltage
The ICM Input Control Module is a high quality plug-in home automation controller device designed to interface off-the-shelf low voltage or contact closure sensor devices to the PulseWorx Lighting Control System. Two independent channels of general purpose isolated contact closure sensing inputs to activate single lights, trigger dramatic scenes, or send messages to a central controller.


Simply plug the ICM into any standard wall outlet and wire the device to the sensor.
Provides two independent channels of general purpose isolated contact closure sensing inputs
Each input can be configured with a jumper to sense either a dry contact closure or a 5-24V AC or DC voltage as long as it is within the Class 2 limits of 30V
Easy-to-wire four terminal connector enables terminating two off-the-shelf sensors or inputs from as far away as 1000 feet
The inputs can be set to respond to either a momentary switch press or a maintained switch closure