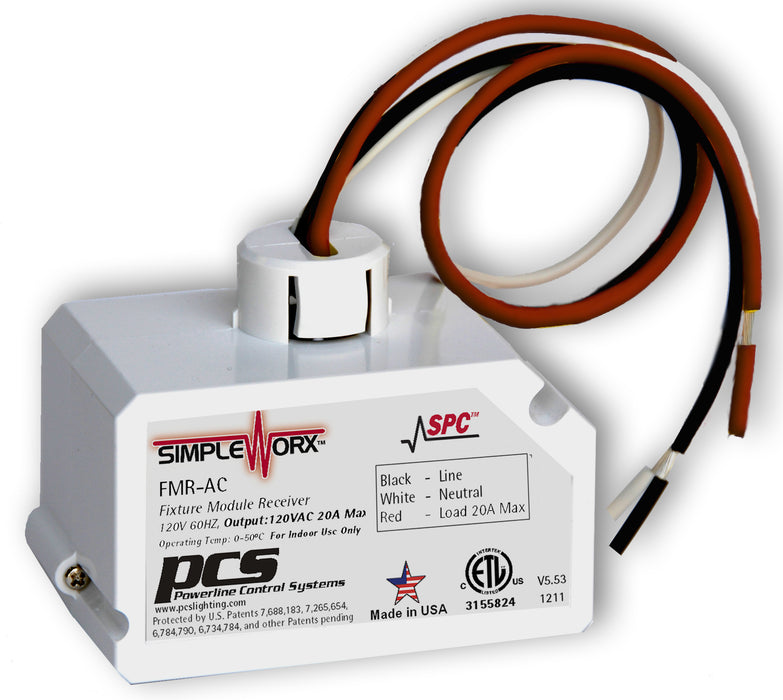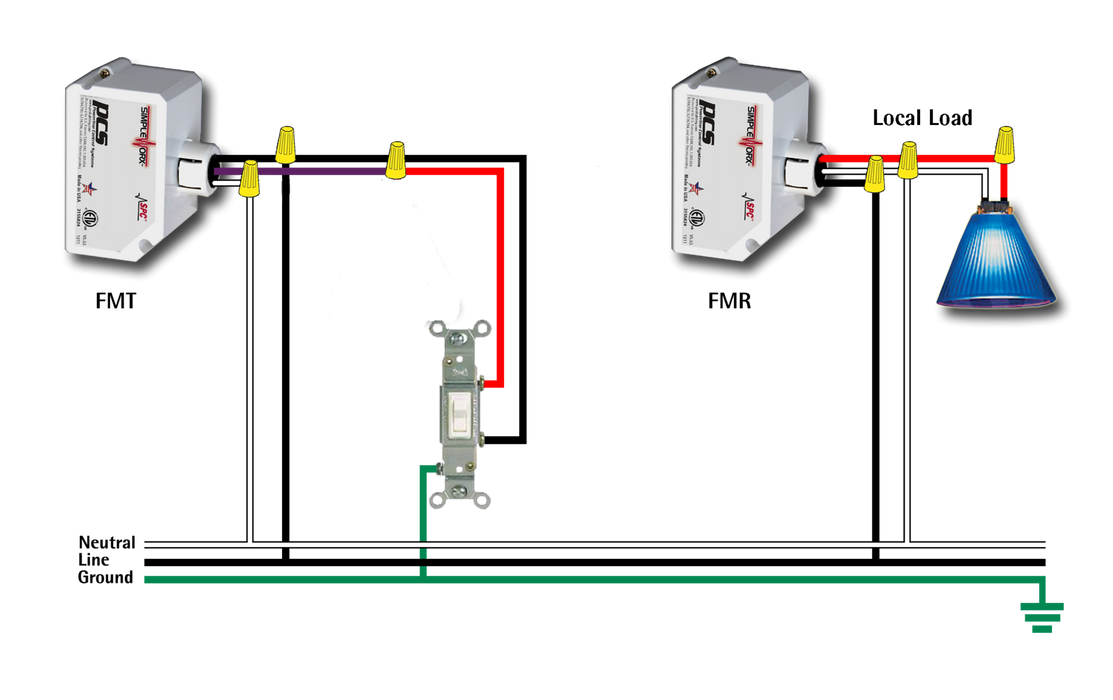 SWX-FMR-AC - Fixture Module Relay - 120V output, 20A MAX load
The FMR module was designed to be flexible enough to control almost any lighting or motor load, which may not have a direct connection to an existing switch or a switch without a neutral wire. The FMR switches line voltage in response to the on or off signals coming from its linked transmitter.
Simply mount the FMR on any standard electrical box by snapping it into a ½" knockout. The module can either mount outside of the box or reside in the box. Use standard wire-nuts to connect the FMR to line and neutral and the loads. The high 20A rating of the Fixture Module Receiver can control any incandescent lighting circuit, fluorescent fixtures, pumps, fans, motors, motorized damper controls or landscape transformers up to a conventional 20A circuit.
Easy 3 wire installation 
14AWG wires for 20A On/Off control 
Easy snap in installation through 1/2" knockouts
Plenum rated 
Links with SPC Transmitters in seconds 
Controllable from eight Transmitters; no control wiring
Power failure restore to last state
5 year warranty