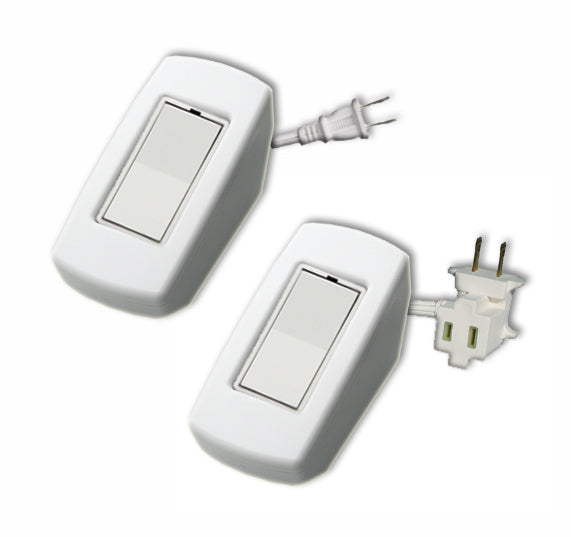 SWX DST - Desktop Switch Transmitter
The Desktop Switch Transmitter (DST) provides tabletop control of one group of SimpleWorx receivers anywhere in your home or office. The group can have one or multiple SWX receivers.

The DST-AC provides fingertip, ON/OFF transmission to any SimpleWorx receiver product after linking both devices.

Plug into a standard electrical outlet.
Attractive Desktop enclosure available in Black or White 
Plugs into a standard electrical outlet 
Simple Set-up 
Plug-and-Play with any SPC enabled device
5 year warranty
Link mode is the same as WSXR-15's transmitter mode