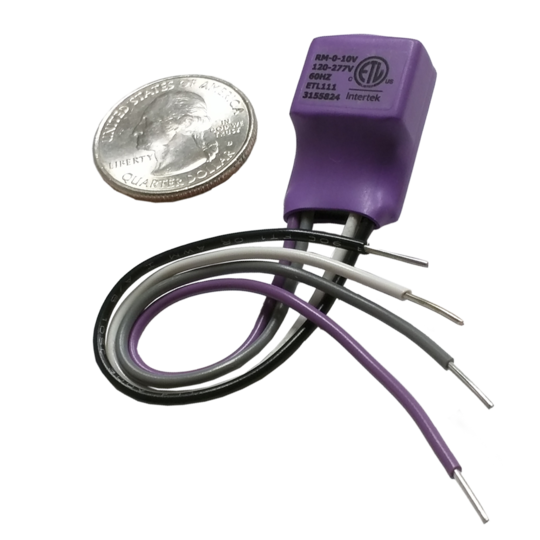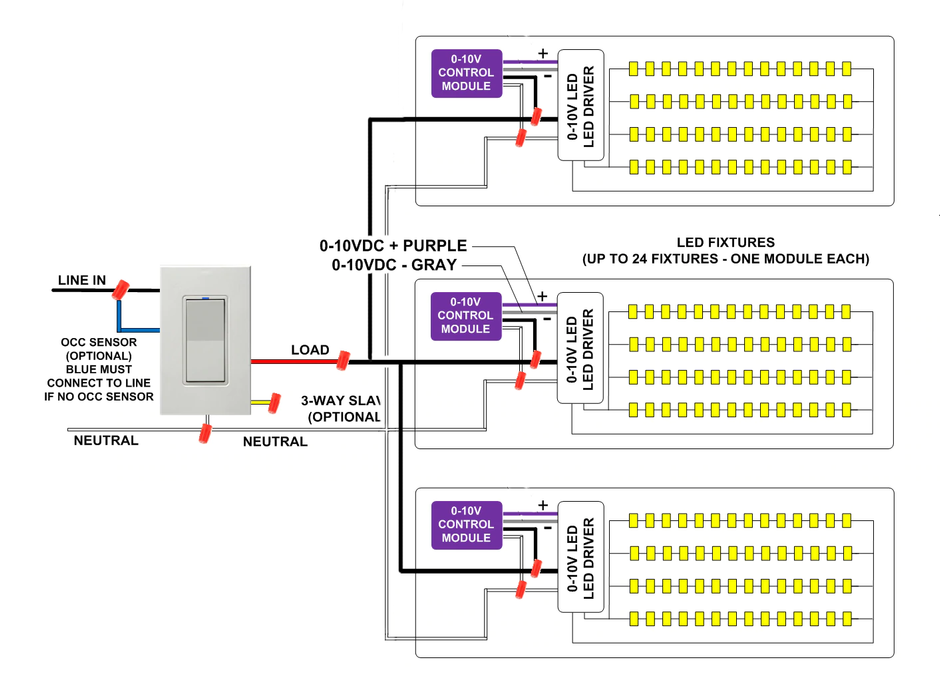 (Pack of 10) Relay Dimming - RM0-10V Receiving Module (120V~277V)
Limited quantity.  Ongoing production.  Call or email for large quantity inquiry.
The Relay Dimming receiving module – RM0-10V – is connected to the fixture power and to the LED Driver. Using the new patented Relay Dimming method it monitors the power line for messages from the WS wall switch and translates them into the 0-10V input of the fixture. The receiving module is very resilient in detecting these messages. Even in situations where the power line noise is present, it will not miss the message nor will misinterpret messages caused by external factors. Relay Dimming does not suffer in any way the older problems of power line communication of noise or signal attenuation.
One RM-0-10V per fixture (driver)
NOTE: this is the same RM0-10V for the PulseWorx WS1C Wall Switch, KPLC 0-10V Keypad relay dimmer keypad, and T24 Timer.
List of recommended
0-10V LED drivers
to use, PCS tested